Bible Studies and Classes:
Sunday Mornings at 9:00 AM
Led by Pastor Gary and Annette Russell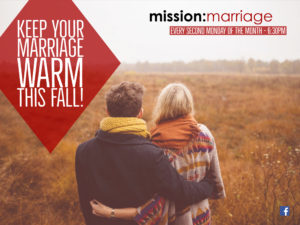 Mission Marriage is cancelled until after the New Year.
Watch for new classes in January.
Join Gerad and Valerie Harris the second Monday of
each month for

mission:

marriage

.
6:30 PM in the main building
Wednesday Evenings at 6:30 PM
"Bible Verses for Everyday Situations"
Led by Pastor Bret Stedman
.