Abundant Life Church is pleased to offer you a ride to church.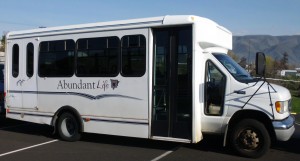 Buses are available on Sunday mornings for Clarkston residents
and Wednesday evenings for youth living in Clarkston.
Call the church office at 509-758-4911 before Friday at noon
to arrange a ride for Sundays.
**A Handicapped accessible bus is available.