Helping Believers Worship In Spirit And in Truth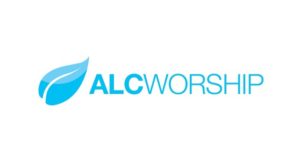 O come, let us worship and bow down, let us kneel before the Lord our Maker [in reverent praise and supplication] ~ Psalm 95:6
It's amazing how our spirits can lift, and our burdens become lighter, when we authentically worship and sing praises to our Lord!
At Abundant Life, our goal as a music department is to honor the Lord in what we sing and make sure it is MORE about worshiping Him and LESS about US (the team on stage). It is an honor to be able to worship with the body of Christ each and every Sunday.
If you are interested in becoming part of the worship team (either singing or playing an instrument), please Click Here to fill out the "New Worship Team Member Form". We will contact you with further information on practice times, team options, and the guidelines for being part of the Praise and Worship Team.
Not sure if you are ready to join the team but just want to come to practice and see what we're all about? No problem! Just fill out the form above, and you are more than welcome to come to practices and hang out, with no further commitment.
If you have any questions or comments about the Music Department, please feel free to contact me at geradharris@gmail.com.
Gerad Harris
ALC Worship Director