Bible Studies and Classes: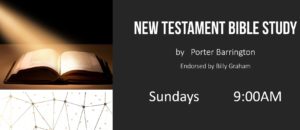 New Testament Bible Study
Sunday mornings at 8:30AM
Join Bill and Mino King in a foundational study of the New Testament.
Join us for Wednesday Night Bible Study
The topic is: FAITH
Wednesday evenings at 6:30PM in the church fellowship hall
"…will He really find faith on the earth?" Luke 18:8b
Christians are not to grow weary in waiting for the Lord, but they are to persevere in faith.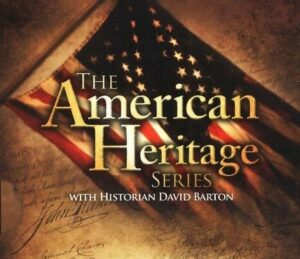 The American Heritage Series
Thursday evenings from 6:30 to 8:00PM in the Fellowship Hall
Led by Bill and Mino King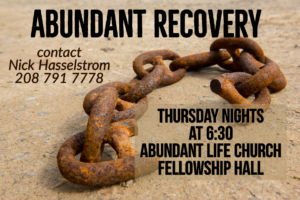 Abundant Recovery
Thursday evenings at 6:30PM in the main building
Are you struggling with habits, hurts, addictions, or hang-ups? Join Nick Hasselstrom in this study that, through faith in Jesus Christ, can help you learn how to be free from those things and be assured of eternal life.