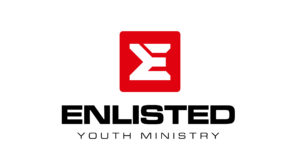 Enlisted Youth is our teens' ministry. We meet weekly on Sunday evenings from 6:00 to 7:30PM for grades 7 – 12.

Our goal is to create a place where teens learn about their relationship with Christ, participate in activities to grow their faith, and get involved in serving the church and our community. Our mission is to lead 'one more' person to a firsthand relationship with Jesus Christ.
Enlisted is currently serving within our church through the Enlisted Cafe'. Here, students have the opportunity to learn work skills by serving coffee during fellowship times at Abundant Life. Proceeds from Enlisted Cafe' go towards helping students attend conferences, activities, and special events.
Follow us on Instagram to find out more about youth meetings and upcoming events.