Community Missions:
Union Gospel Mission
In 2019, a group of LC Valley residents recognized a need for shelter services and reached out to UGM leadership. Abundant Life Church has been supporting the LC Valley Union Gospel Mission. If you would like to know more about this mission, go to LC Valley Expansion (uniongospelmission.org).
Lapwai Dinner Church
Lapwai Dinner Church, sponsored by River City Church, meets every Tuesday evening in Lapwai, 6:00PM at the Church of God. If you would like more information or would like to donate to this outreach, contact River City Church or mail your donation to: River City Church, 2102 8th Street, Lewiston, Idaho 83501 and write "Lapwai Dinner Church" on the memo line.
Life Choices Clinic
Life Choices Clinic specializes in unplanned or crisis pregnancy solutions to help with free quality medical pregnancy tests. Their goal is to provide a safe environment to assist and educate individuals during their unplanned or crisis pregnancy. They exist to give hope for the future, encouragement, and practical support during this critical time in one's life.
Homes of Hope
Homes of Hope provides families (foster, adoptive, and biological parents) with resources, education, and support for children to grow up healthy and happy with hope and a future.
Missions Outreach:
Bridge to the Islands – Philippines (btti.org)
Dan and Colleen Jaquith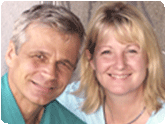 Daniel and Colleen and their family have responded to the command of Jesus, by sharing the gospel in the Philippines. The Jaquith family currently resides in Tarlac City, Tarlac, on the main island of Luzon, north of Manila. Through the years they have helped assist, encourage, and strengthen many churches on various islands. They are continuing to establish a base church in Tarlac City, actively training Filipino workers while they also pursue outreach ministries to other needy areas.
Project Hope/Hearts for Nepal (www.heartsfornepal.org)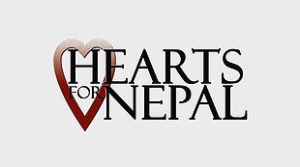 Preventatively rescuing young girls from a life of exploitation. Up to 457 girls are trafficked every hour around the world. Hearts for Nepal is working to provide a legacy of hope for young girls today.
Barnabas Ministries –

Kimana School of Leadership & Mount Kilimanjaro Hospital – Kenya www.dreamweaver911.org
In His Image International (www.inhisimage.org)
Serving God Through Medicine (Medical Missions)
Cadence International (www.cadence.org) Ministry to the Military