Lewis & Clark Camp of Gideons
The Gideons International serves as a missionary arm of the church—every Scripture they distribute is provided through the support of local churches and individual Christians. You can help by keeping the Gideons on your daily prayer list. Gideons are distributing more than two copies of God's Word every second. Together, we have the ability to truly reach the world.
Bridge to the Islands – Philippines (btti.org)
Dan and Colleen Jaquith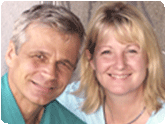 Daniel and Colleen and their family have responded to the command of Jesus, by sharing the gospel in the Philippines. The Jaquith family currently resides in Tarlac City, Tarlac, on the main island of Luzon, north of Manila. Through the years they have helped assist, encourage, and strengthen many churches on various islands. They are continuing to establish a base church in Tarlac City, actively training Filipino workers while they also pursue outreach ministries to other needy areas.
Cross Tied Ministries

Cross Tied Ministries is led by Evangelist Nick Hasselstrom in the Roxy Theater in downtown Lewiston. Their mission statement comes from Luke 4:18: to preach the Gospel to the poor, to heal the brokenhearted, to open the eyes of the blind, and to set at liberty those who are oppressed. That truly is the good news of the Gospel. Without a relationship with Jesus Christ every person falls into that category. God has called Nick to preach the Gospel, and he is compelled by the love of Christ to do so; to stay cross-centered; thus "Cross Tied Ministries".
Project Hope/Hearts for Nepal (www.heartsfornepal.org)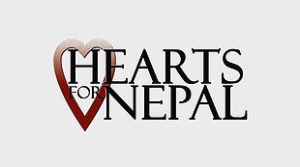 Preventatively rescuing young girls from a life of exploitation. Up to 457 girls are trafficked every hour around the world. Hearts for Nepal is working to provide a legacy of hope for young girls today.
Barnabas Ministries (www.barnabasministriesinc.org)

Barnabas Ministries, Inc. is committed to supporting pastors as they seek to faithfully fulfill their call to serve Christ and his church in these challenging times.
It connects pastors within their communities and regions so that they can experience the oneness Jesus prayed for in John 17:23.
It encourages pastors to be an example in their family, ministry, and community in speech, life, love, faith, and purity.
It equips pastors through a variety of support ministries: mentoring, restoration, seminars and conferences.
Kimana School of Leadership & Mount Kilimanjaro Hospital – Kenya (www.dreamweaver911.org)